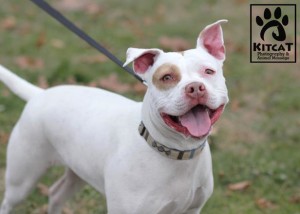 Animal Rescue Konnection (ARK) bridges the gap between dogs in need and the organizations that can help them find new homes. We specialize in matching breeds that are hard to place due to discrimination and labeling with progressive shelters and rescues willing to take on the challenge of taking in these 'at risk' dogs and giving them what they need to succeed.
We are not a shelter. Rather, we are a networking organization enabling us to save more dogs' lives by collaborating with existing rescues and shelters.
Since our founding in May 2012, we have helped save more than 400 dogs in need of transfer, by finding them a shelter or rescue and giving them a second chance at the life they deserve.
If you would like to learn more about ARK or how to get involved, please email us at arkonnection@yahoo.com.